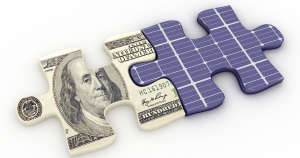 Consumer Finance Options for the AIP SES (Supplemental Solar Power) Kits.
If you need to finance your purchase of an AIP Supplemental Solar Power Kit, we have provided links to companies offering consumer financing. They all promote fast application processes, quick approvals and fast funding.
If consumer financing is required, the below companies have been approved to provide financing for AIP's SES Solar Kits.
To ensure that your order is processed in a timely manner, please complete the interest form first.
-A confirmation email will be sent to you reflecting your pending order.
-Then proceed to the consumer financing outlet of your choosing.
-Once your financing is complete, please contact us to complete your order.
Thank you for your business.
Preferred Lender:  OneMainFinancial
Program ID #59465 (This number must be included with the application.)
www.upstart.com
Min. Credit Score 580
Loan Amounts $1,000 – $50,000
www.avant.com
Min. Credit Score 580
Loan Amounts $2,000 – $50,000
www.upgrade.com
Min. Credit Score 600
Loan Amounts $1,000 – $50,000
---