Generate, store and make available your own power source from a quiet, compact unit.

Installed 2400W "Compact Solar PV' Mag-Drive

Installed 1200W "Compact Solar PV" Mag-Drive
Generating electricity 365 days a year while dramatically reducing your energy costs by as much as 85%.
Continuous Security –

Vulnerability to power shortage due to bad weather is nearly eliminated.

Energy is Consistently Available –

Avoid peak-demand related charges with our demand based availability.

Versatile and Expandable

–

Customized units are designed to suit output needs with availability to expand.

Standard System Sizes

:

12kW and 24kW includes battery backup as part of the system.

Units are not subject to fluctuations in power availability on cloudy or windless days.

Operates at a lower cost than any other green energy system with the security of battery backup.

Roof integrity is not affected due to a need for fewer panels providing more power.

Complete design, install, performance optimization and service solution.

A guaranteed 7-year warranty is standard – (A 10-year option is available).

A faster energy savings pay-back than any other green energy system.

ZERO Carbon Footprint

–

No fossil fuels. No fumes. No exhaust. No Safety Issues. Zero emissions.

Qualifies for a 30% Federal Tax Credit.
"Benefits of solar without the uncertainty of the sun!"
Inventory Available from December's Production (1200W & 2400W) Output Drives.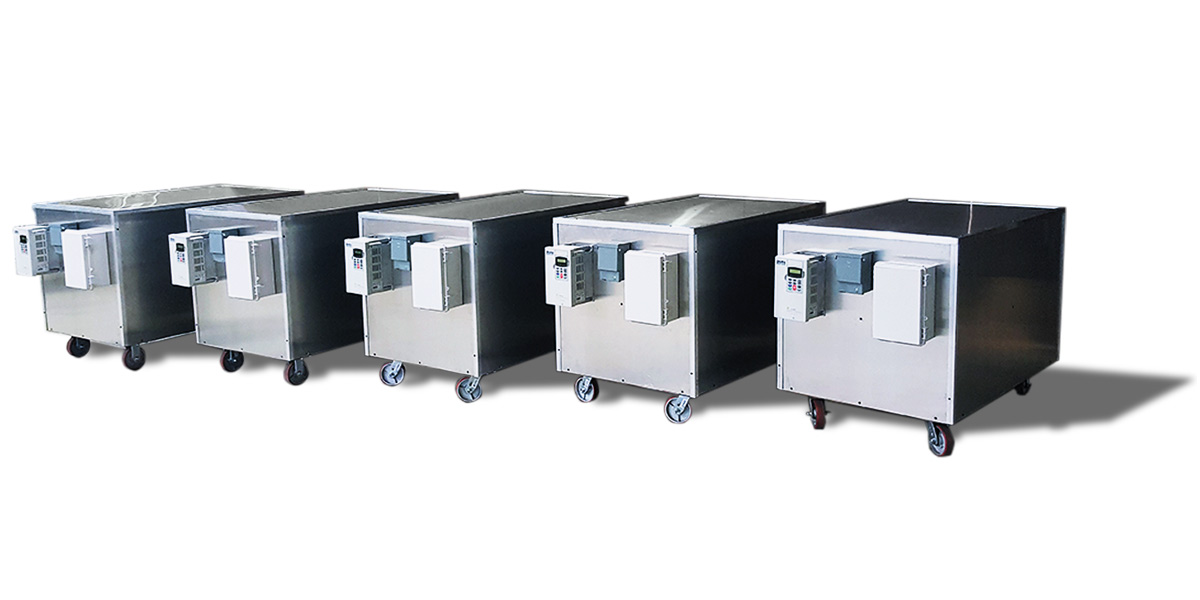 "Compact Solar PV" Mag-Drive
System Energy Throughput Description
Grid-Tie Installations
Energy Throughput Solar vs. "Compact PV" Mag-Drive
Using this Mag-Drive diagram(s), the energy throughput is clear as compared to Solar PV.

PV Panels: Provides energy offset for the grid provided power. The number of panels required is based on the amount of power the PV panels can provide during six hours of sunlight per day to offset the input power utilized by the Mag-Drive.  (Qualifies system for ITC federal credit).

Charge Controller.

Battery Array (storage): Sized in increments of 8(ea.) batteries per array(s) based on and calculated to provide the Ah (amp hours) needed to fulfill the location load and usage as indicated through the electric bills and load summary.

Emergency Power (In the event grid power is lost due to an outage):

Provides temporary emergency power based on the amount of stored energy available in the battery array in combination with the charge/power provided by the PV panels.

Modified power usage( i.e. operating a refrigerator, operating some lights, charging cell phones, usage of lower power items, etc.) will determine how long the stored energy is available until the battery arrays' minimum storage level is reached.  

During the outage, the PV panels will continue to charge the batteries to help offset some of the power used and prolong the amount of stored energy available.

Once the grid power is restored, the Mag-Drive will need to be switched back on to recharge the batteries to their optimal operating level. This process could take several hours depending the level of stored energy remaining in the battery array.

Battery Fuse/Disconnect.

Mag-Drive Charging System.

Inverter/Transfer Switch.

Service Panel.

Home Load Center.